---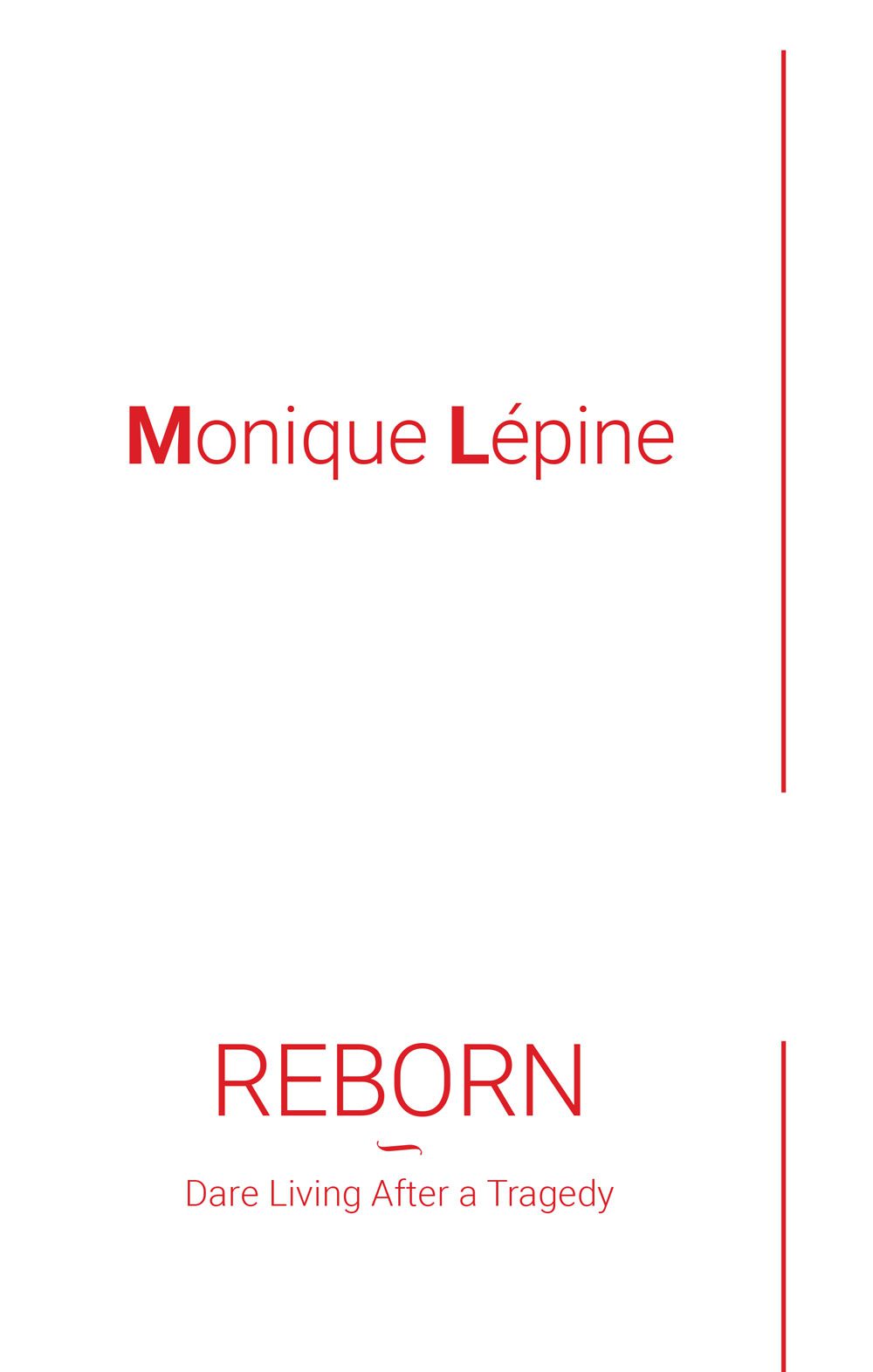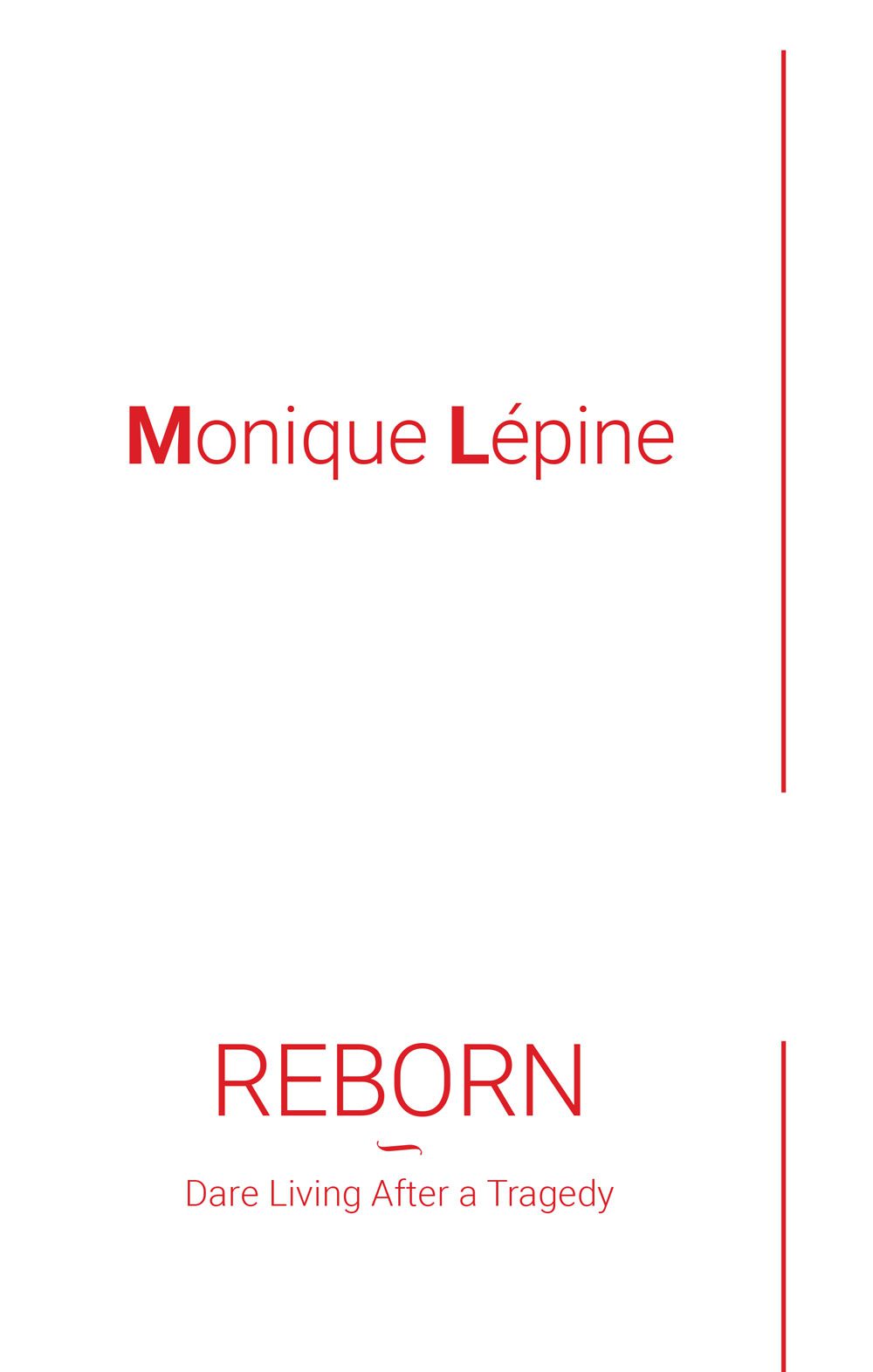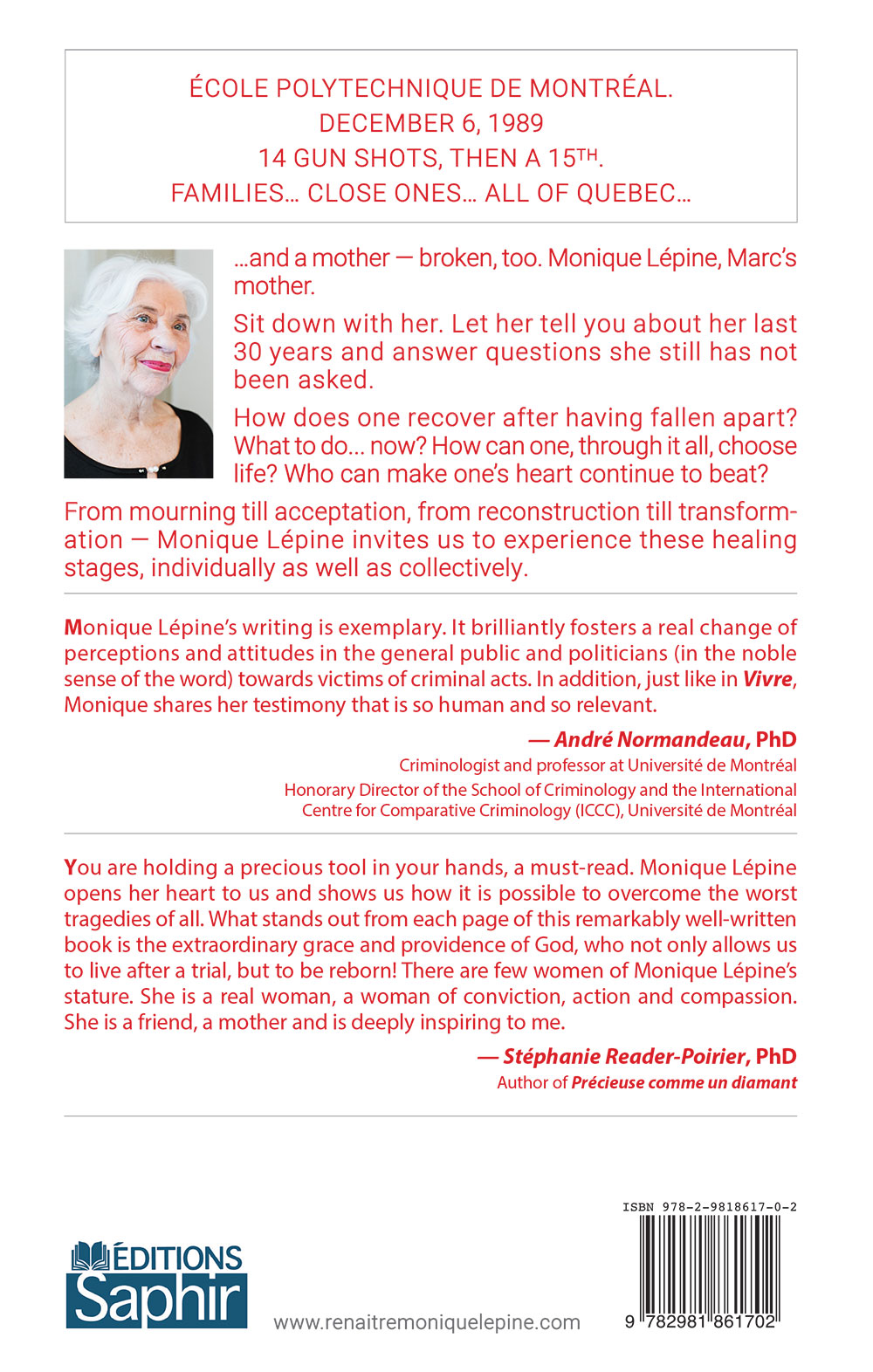 You are previewing:

REBORN – Dare Living After a Tragedy
| | |
| --- | --- |
| Title | Reborn |
| ISBN | 978-2-9818617-0-2 |
| Language | English |
| Auteur | Monique Lépine |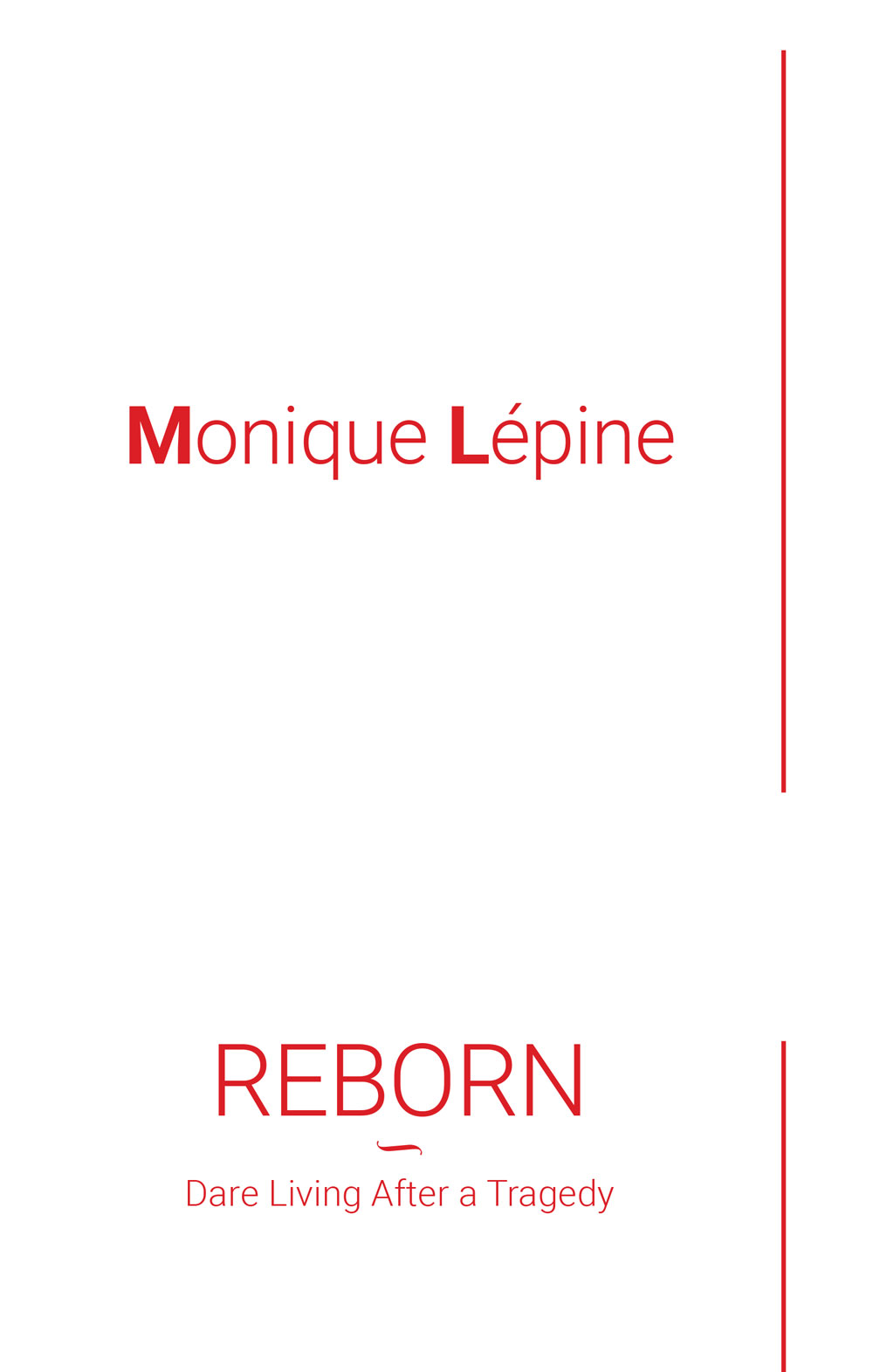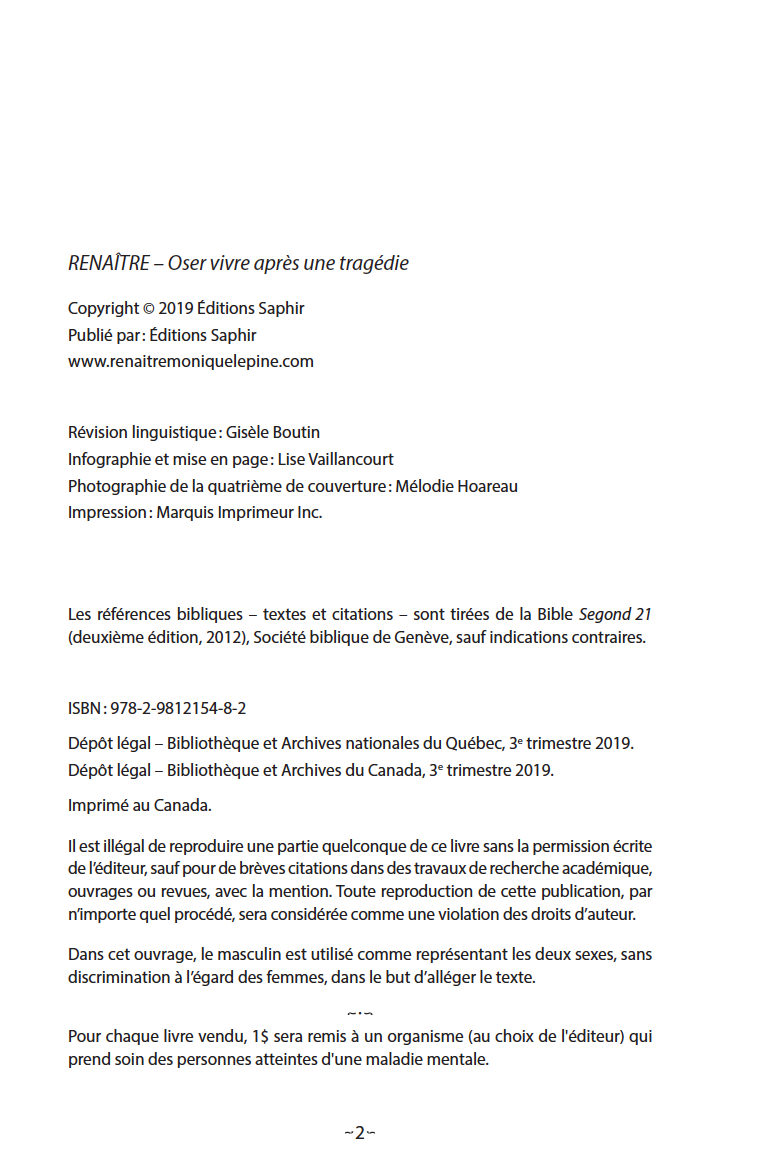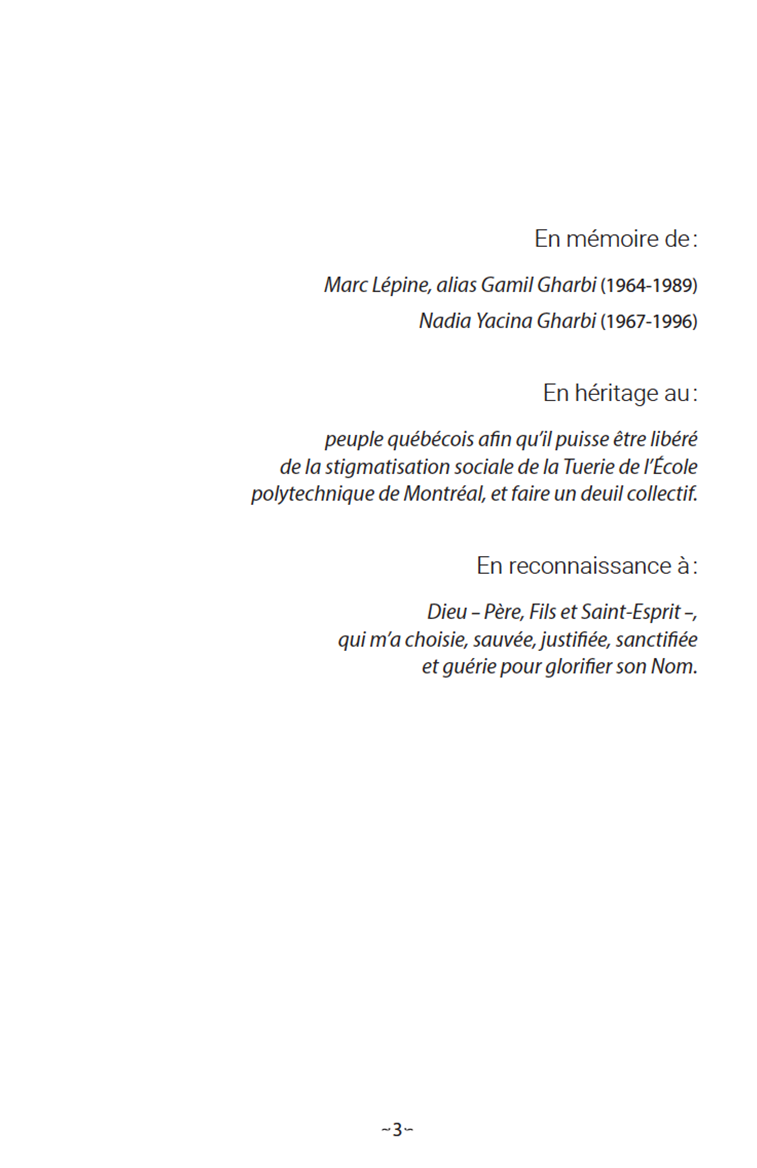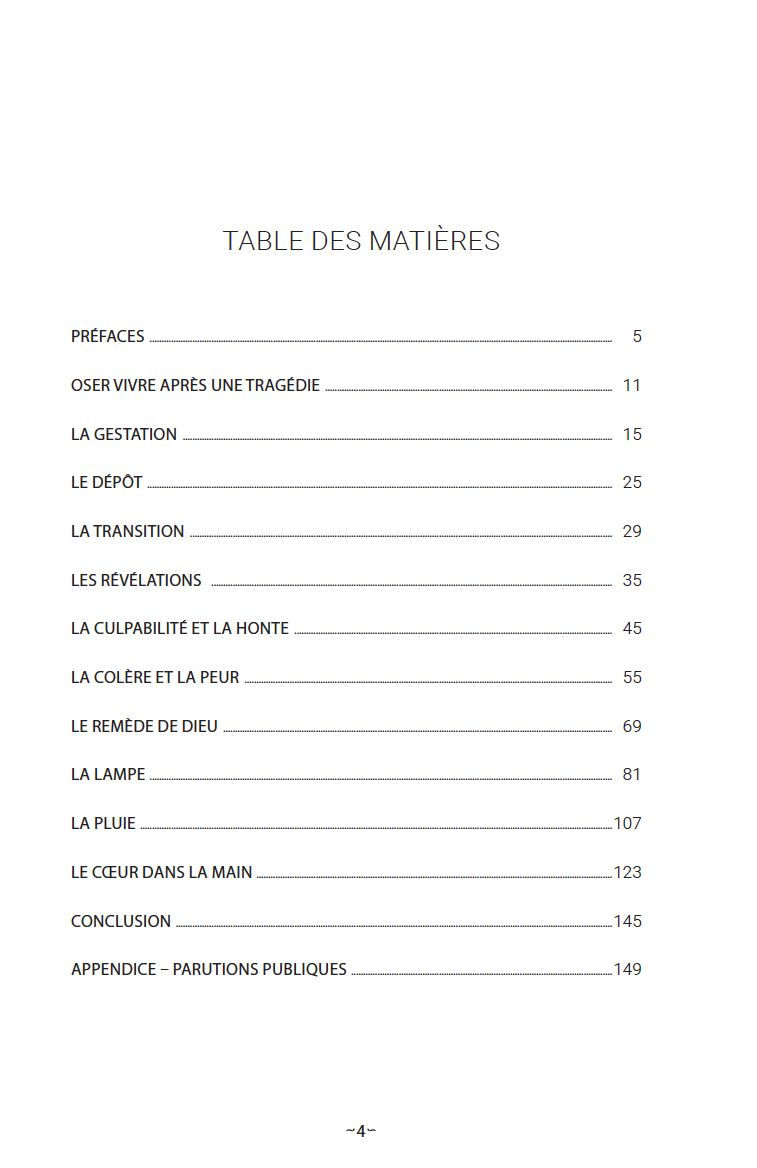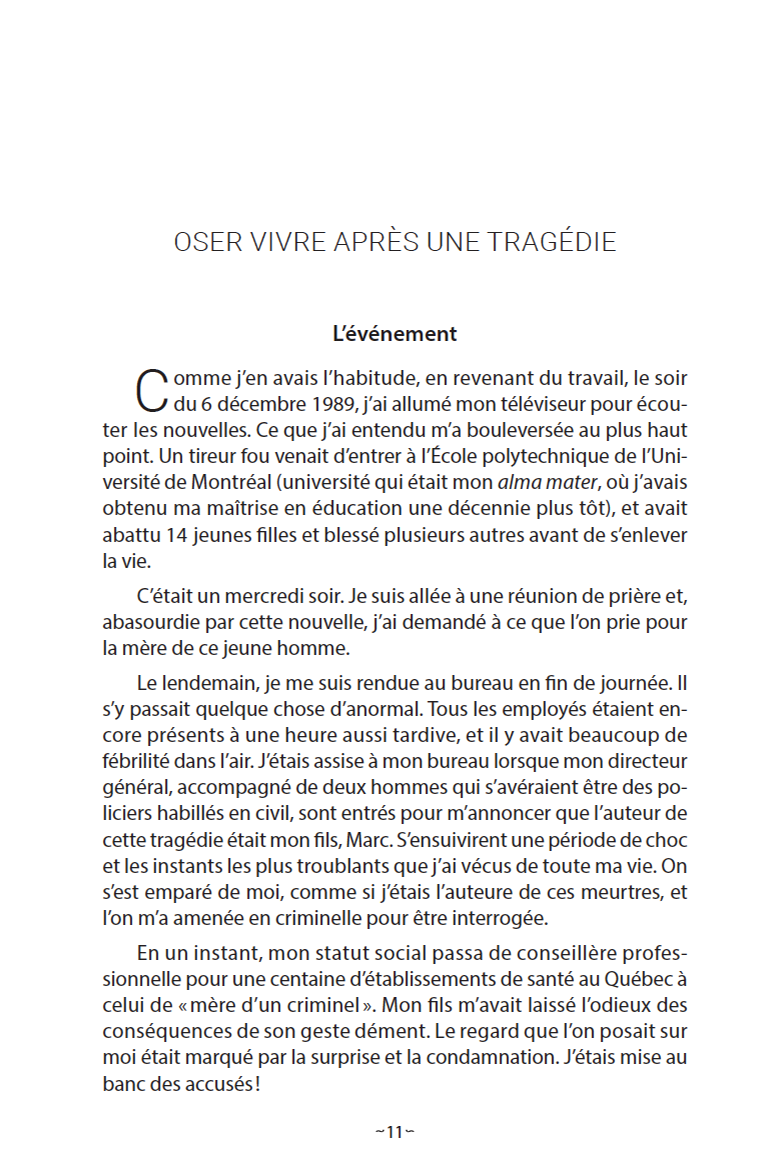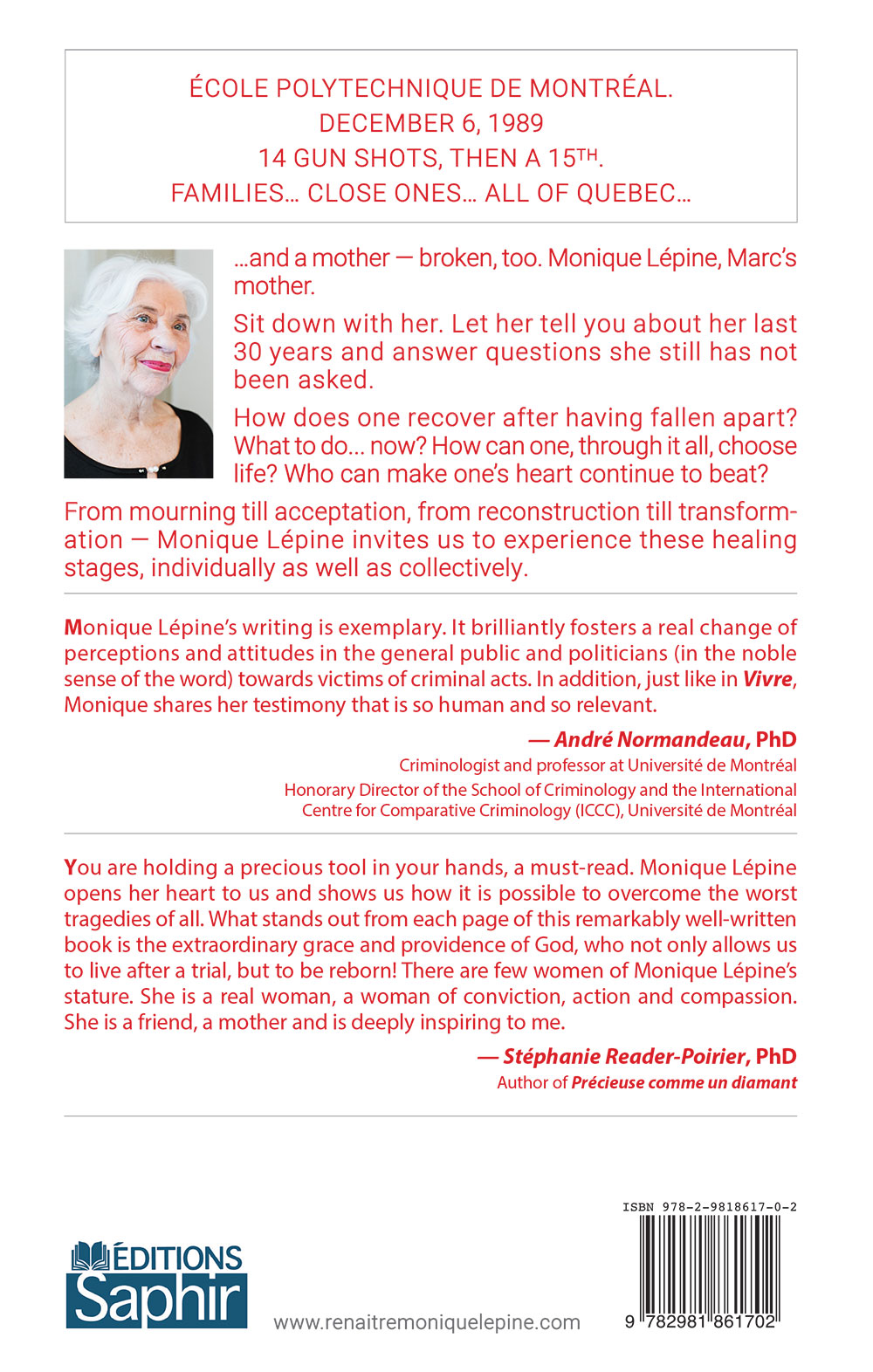 ÉCOLE POLYTECHNIQUE DE MONTRÉAL
DECEMBER 6, 1989
14 GUN SHOTS, THEN A 15TH.
FAMILIES… CLOSE ONES… ALL OF QUEBEC…
…and a mother—broken, too.
Monique Lépine, Marc's mother.
Sit down with her. Let her tell you about her last
30 years and answer questions she still has not been asked.
How does one recover after having fallen apart?
What to do… now? How can one, through it all, choose life?
Who can make one's heart continue to beat?
From mourning till acceptation, from reconstruction till
transformation—Monique Lépine
invites us to experience these healing stages,
individually as well as collectively.
Détails
| | |
| --- | --- |
| Title | Reborn |
| ISBN | 978-2-9818617-0-2 |
| Language | English |
| Auteur | Monique Lépine |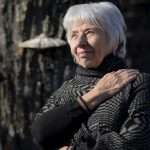 En 1989, mon fils a commis un geste dément qui a entraîné 14 familles dans la souffrance, sans oublier tous les proches de ces jeunes filles. La société québécoise a aussi été ostracisé par cet événement douloureux. J'ai, moi aussi, ainsi que mes proches reçu un glaive dans mon cœur. En écrivant Renaître, je veux apporter un équilibre et redonner un peu d'espoir à ceux qui me liront, en laissant un héritage spirituel. Dieu guérit les cœurs brisés et contris qui se confient en lui. Je veux aussi exprimer ma reconnaissance à toutes ces personnes qui m'ont aidé et prié pour moi durant ces trentes dernières années.
Bonne lecture!